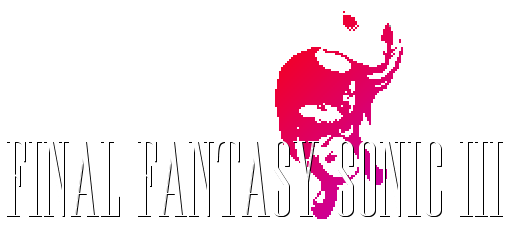 04 JUN 2020: FFS III 313: Meditation
It's been an interesting time in my life I'm not really at the liberty to discuss, but I found some time to make a comic. Anyways, enjoy.

08 MAR 2020: FFS Retcon R017: FFS III 312.5
I'm back from a short break to bring a new comic. A big thank you to @ItalianDr for his hard work making the new SJ and Haley sprites based on the Mod.Gen Project Team's sprites.

11 FEB 2020: FFS III 312: Birth of a Civilization
The multiverse is destroyed and life goes on. Our cast has a lot on their plate all of the sudden and hopefully it will all go according to Knuckles' master plan.

07 FEB 2020: New Cast and Credits Page
Revamped cast page! Now there are cards for each character including sprite credits on each of them! The aggregated sprite credits have moved from the archive page to the cast&credits page. Hope you guys enjoy!

03 FEB 2020: FFS III 311: Uncontrolled Chaos
Here's the payoff for the teaser at the end of 310. This is a break from established canon of the various Sonic universes. In this one, Manic and Sonia are Sonic and Amy's kids from a parallel universe rather than Sonic's brother and sister.

Final Fantasy Sonic is a parody comic based on Sonic the Hedgehog and Final Fantasy. Any work not considered to be derivative property of Sega, Nintendo, Square-Enix, Toei Animation, Funimation, Capcom, Tyson Hesse, or Activision Blizzard is Copyright David Eakes 1999-2020 unless otherwise noted.
SQUEAKYZONEPRODUCTIONS.COM - FINALFANTASYSONIC.COM - SQUEAKYZONE.COM