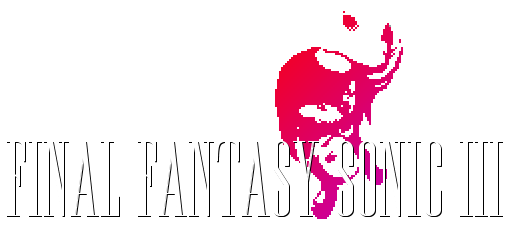 16 JAN 2019: FFS III 301: Stay Calm
New Disc. New Sprites. Time for the crew to start putting pieces back together and what better way than getting the band back together.

08 JAN 2019: FFS III 300: A Multiverse Shattered
I figured I best use this energy and free time to finally get #300 out the door.
Everyone thank you so much for your support these past 17.5 years as I make this comic off and on. It's a lot of fun for me and I hope I can continue telling this story for years to come. Please enjoy FFS III 300.

04 JAN 2019: FFS III 299: *Thumbs Up*
No further comment.

31 DEC 2018: FFS III 298: Orthogonal Rupture
I resolved a few weeks ago I would make time to get something out by the end of the year so as to not to miss an entire calendar year again. I managed something indeed. Enjoy the comic!

12 DEC 2018: The Future of FFS III
Author SJ stands there and stares blankly at his outline for FFS III. He tilts his head to the side and looks at it from an angle as if that would help. He then rips it off the wall and balls it up into a wad and pitches it in the trash can.
Yeah this is no good. The set up through #297 is fine but I don't like the way #300 is shaping up. New plan and with a little luck at least one comic before the end of the year. I think it might be time to go back to ad-libbing.

Final Fantasy Sonic is a parody comic based on Sonic the Hedgehog and Final Fantasy. Any work not considered to be derivative property of Sega, Nintendo, Square-Enix, Toei Animation, Funimation, Capcom, Tyson Hesse, or Activision Blizzard is Copyright David Eakes 1999-2019 unless otherwise noted.
SQUEAKYZONEPRODUCTIONS.COM - FINALFANTASYSONIC.COM - SQUEAKYZONE.COM